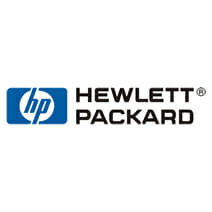 HP 746 DesignJet Printhead
$133.00
​​​​​​High-definition HP printhead with dual drop technology.
Help lower your printing costs – Reduce downtime and keep day-one image quality with user-replaceable HP printheads..
See high-contrast color enabled by high-definition HP printheads together with chromatic HP Vivid Photo Inks. There's no need for light color inks using high-definition HP printheads with dual drop technology.
HP DesignJet ink is designed together with your HP DesignJet printer to deliver consistently high-quality prints on a wide range of media – saving you time, money, and ensuring your customers' satisfaction.
Deliver high quality from amazing photos to high-definition prints using pigment-based HP Vivid Photo Inks with RGB colors.
Reliable alternative to remanufactured, compatible, and third-party replacement ink cartridges: While non-HP inks may cost less, they can cause frequent printhead replacement, unsellable prints – wasting time and money – and increased printer downtime.
Better for the environment than remanufactured inks: HP's groundbreaking closed loop recycling process uses plastic from recycled Original HP cartridges plus recycled bottles and hangers to create new Original HP cartridges.
Available on backorder