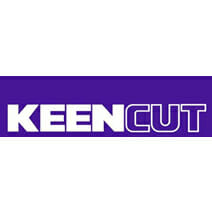 Composite/Masonite Twin Wheel Cutter head for Excalibur
$187.00
Replacement heavy duty twin wheel cutter, for the Excalibur 3S, 5000 and
discontinued Excalibur 3000. The cutting plate is made from plated steel and comes fitted with two high carbon steel cutting wheels.

PLEASE NOTE: When ordering replacement cutting head rather than just wheels, check the main cutter plate is the current silver or gold colour (B) and not the discontinued black version (A). If you have the discontinued black version (A), please specify this when ordering, so we can provide an extra washer. Old discontinued black plates (A) will have to be replaced with the new version (B) before you can just order wheels, as they will not fit the A model.
Available on backorder
You may also like…
The SteelTrak gives you the flexibility to cut anything from PVC foamboard to steel composite panels.
It's more accurate, consistent, and reliable than any other machine on the market. In a single movement, you can slice easily through the
toughest materials to leave a smooth edge with no need for extra finishing.
Its unique features will speed up your production, whilst guaranteeing a perfect cut every time.
The SteelTrak is the essential tool for a high-volume production unit.